Many teachers around the country find that when summer rolls around, they need an extra job to make ends meet, and even during the school year, it can be hard to stay on track financially if you have a family to support. It's a shameful reality that teachers don't get the wages they deserve, and when school is out of session, it can put a real hardship on many families.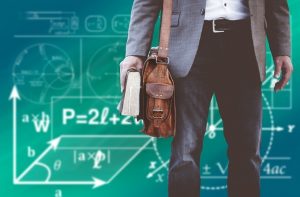 Photo via Pixabay by Alexas-Fotos
Fortunately, there are several side gigs that teachers can pick up during the summer that can be taken all the way into the school year if necessary. These are mostly jobs that can be done from home on your own time, and many of them are related to the topic of teaching so you don't need any special experience to do them. Keep reading for some great tips on how to find a job that will earn you extra money this summer and well into the fall.
Sell Your Lesson Plans
Got a great lesson plan that's been proven to bring success in the classroom? Give it a great design and sell it on Teachers Pay Teachers, where you can share your ideas and get paid for them. You can also download plans if you're looking for something fresh next year.
Become a Dog Walker
While this one isn't teacher-related, it's a job you can do any time of the year, and you can stay close to your own home if you wish. Look online for dog-walking jobs nearby and take on as many as you can handle, or just a couple to start out with. The great thing about this job is that not only do you earn extra money, you can also do it while spending time with a sweet pup!
Try Tutoring
Tutoring isn't for everyone, but if you're knowledgeable in many subjects and have the time to do it, you can earn quite a bit of cash while helping a student progress in their studies. This can be done any time of year; talk to your parents before school lets out for the summer to get the word out about your services.
Start Blogging
Many teachers have their own blogs, and while this one can take some patience, it could pay off in the end. No matter what you're knowledgeable about, there are likely many other teachers or parents who homeschool who could use your valuable advice, and bloggers can make revenue by selling ad space. The key is to garner quite a few followers so you'll get more page views and, by extension, ad clicks.
Create an Online Shop
If you have a creative side or a great eye for vintage or antiques, consider starting your own online store. There are plenty of marketplace storefronts on the web; you just have to find the right one for your needs. Whether you want to sell your artwork or start a vintage shop, all you need is internet service and a good workspace. This is crucial, so clear out an area at home where you can concentrate distraction-free. Click here for some great tips on how to get started.
No matter what you choose to do to earn extra cash, it's important to remember to take care of yourself to prevent stress from overwhelming you. Taking on a second job can be rough, especially if you have a family and other responsibilities at the same time. Make sure you take time to relax, focus on your needs, and ask for help when necessary so you don't burn out.